Ultra-fine Almond Flour Making Machines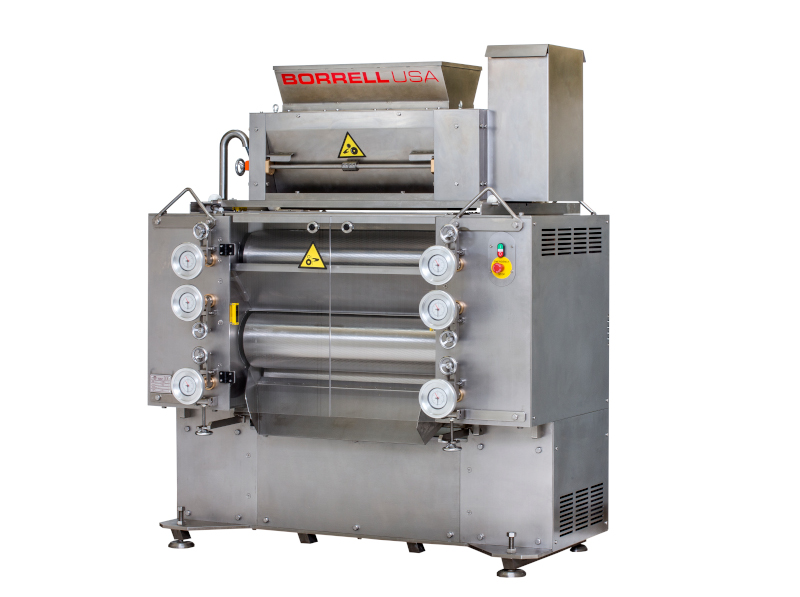 We further expand and improve our range of grinding machines for the production of ultra-fine almond flour / almond powder.
The successful 400 and 700 models are now joined by the 1000 model, which increases capacity by 40% over the 700 model, achieving a very high efficiency and process quality.
This range of machines use a specially optimized stainless steel roller system to obtain the highest quality and productivity. The machine has a water cooling circuit to keep the temperature of the rollers within the optimal parameters for the best results. Operation, adjustment, cleaning and maintenance of the machine are simple due to the robust and efficient design.
Demonstrations available by appointment.