BORRELL USA, GOLD SPONSOR OF THE ALMOND CONFERENCE
BORRELL USA is proud to announce its 12th consecutive GOLD sponsorship of the Almond Conference!
In the same spirit that drives our industry, this year's Almond Conference will press onward, undeterred by the many unique challenges this year has presented.
BORRELL USA is excited to take part in this year's virtual conference, set to take place December 8-10, 2020.
This year's virtual format offers great flexibility for attendees from all over the world to network, participate in educational sessions, and chat with sponsors and exhibitors, all without ever leaving the office.
Together with our partners, we'll discuss industry trends, solutions, innovations, and introduce exciting new technologies arriving in 2021.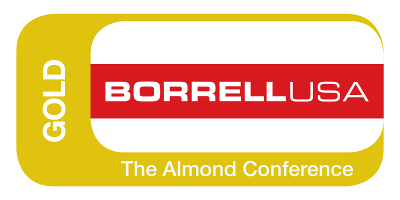 ---