2018 ALMOND CONFERENCE IN SACRAMENTO, CALIFORNIA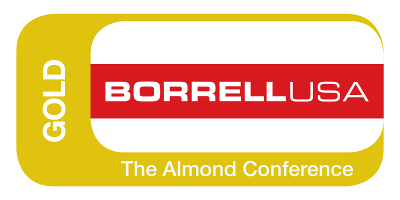 BORRELL-USA attended the 2018 Almond Conference. We're proud to have participated yet another year as Gold Sponsor. This conference and exhibition is promoted by the Almond Board of California. The 2018 Conference was held from December 5th to 7th in Sacramento California, and it always means a very interesting meeting point to share knowledge, innovations and trends about the almonds.
One more year we have been happy of continuing our support and commitment to the almond industry in California. In our booth, we showed our renewed, patented blancher & scalder as well the amazing FAM Centris® slicer and the Cox & Plant spiral elevators and advanced conveyors.
We also unveiled more new equipment coming in 2019, like our new shear roll, new high capacity hullers, new Taming Sun® almond roasters and driers & coolers, the renewed Borrell Smart Sorter® series and the new 'king size' Borrell® Separator & hard shell crackers.
Thnaks for visiting us!