BORRELL USA, Gold Sponsor of the ALMOND INDUSTRY CONFERENCE 2013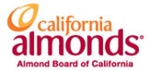 Once again, BORRELL participated as Golden Sponsor, continuing our support and commitment to the almond industry in California.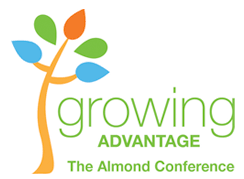 For us is an unique opportunity to get in touch with industry professionals gathered in Sacramento, the heart of the most important almond producing area in the world.

On this occasion we were pleased to present the latest improvements and new equipment, machines and technologies for the processing of almonds, from harvesting to packaging, noting:

- The BORRELL SMART SORTER™ , an advanced gravity separator for multiple sorting purposes, achieving high efficency & sorting quality. This machine is available for demonstrations in Merced.

- Further improvements to avoid chip & scratch of almond meats, including improvements in our hullers, shellers and transport systems to achieve the smoothest, gentlest conveying possible.

-New systems of machinery for peeling / blanching, with developments in our range, offering new solutions for high production (up to 6000 lbs / h) while retaining the high efficiency and quality in the process that symbolizes BORRELL. We also announced new compact and affordable lines for small productions, starting at 500 lbs/h.

-New Solutions for processing almond sticks, cubes, slices, flour, granules and other cuts in 2D and 3D, including process solutions that incorporate high-efficiency pasteurized.
THANK YOU EVERYONE!

AND LET'S GROW SUCH GOOD ALMONDS! ;-)