New investments in cutting edge manufacturing technologies.
BORRELL group keeps investing in new technologies for quality manufacturing, now adding a new waterjet 3D cutting machine (FLOW Waterjet Mach 4) to the advanced technologies already used to build machinery & equipment for almonds & nuts.


In our quest to improve the quality of our products, we continually invest in new manufacturing processes with the installation of new machinery.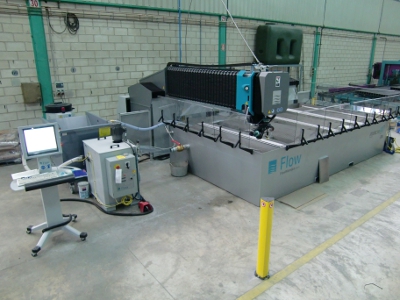 The latest addition was the water cutting machine FLOW Waterjet Mach 4 that brings a new dimension in cutting sheet metal and other materials.
The new machine can cut various materials of different thicknes without changing its characteristics, metal, plastics, composites, etc.. resulting in perfect pieces with very sharp cutting lines, (no heat affected zone to a thickness of 200mm), which give our machines high quality finishes.
This new waterjet complements our existing production facility, laser cutting and milling. Our commitment to cutting edge technology is reflected in the quality of our products to meet the needs of our customers becoming more demanding.